Travel Advice For Bali – Seminyak Area. Due to its high density and boutique market shopping, along with clusters of fine dining restaurants, Seminyak is fast becoming one of the most popular tourist spots in Bali. In addition to vibrant commercial strips with popular dining establishments, Seminyak is home to a number of pubs, craft houses, independent furniture makers, and antique stores.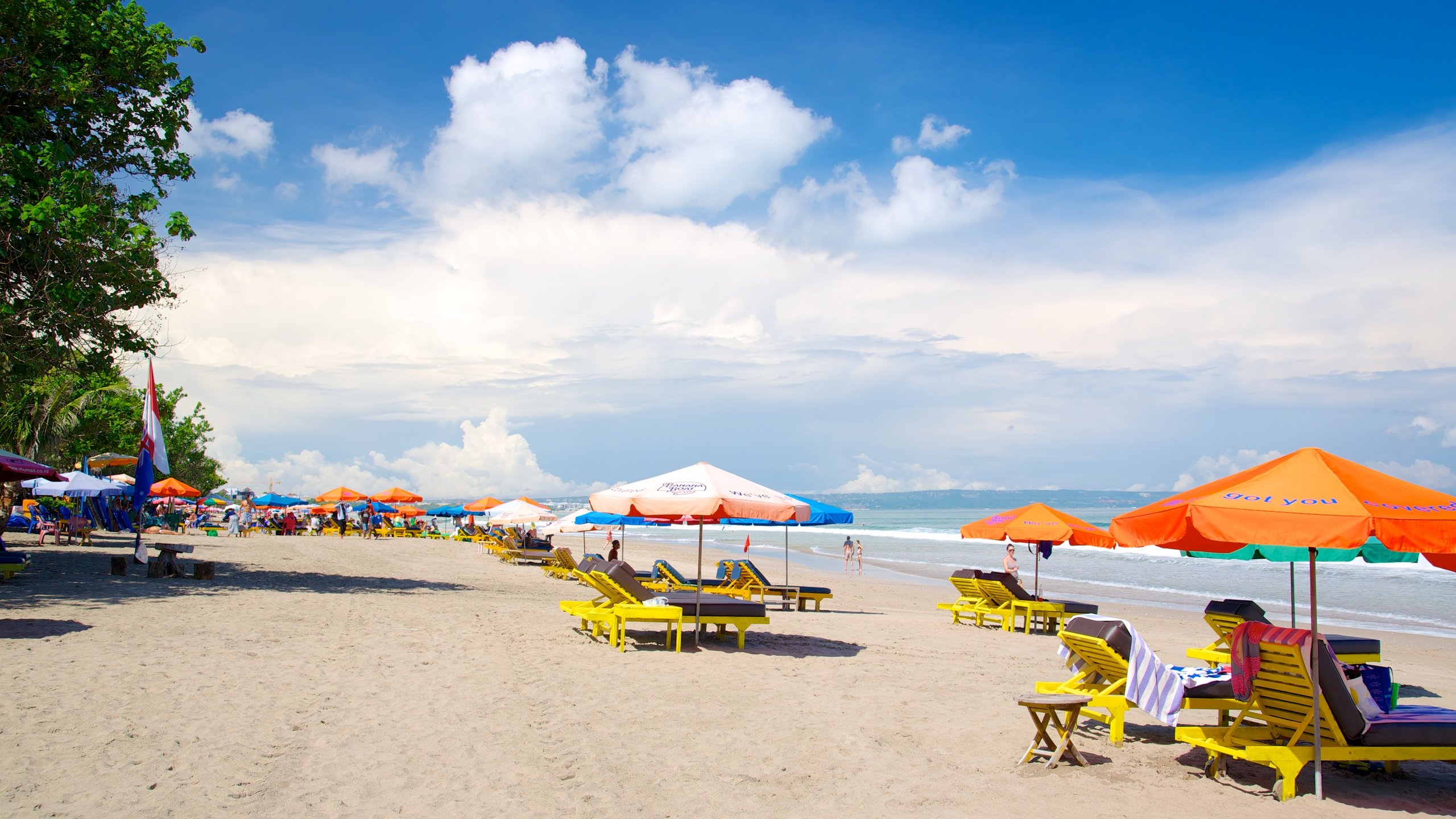 Seminyak has been rated as Bali's best destination and party spot in several notable magazines. Land and accommodation prices are among the highest in Bali and luxury hotels and spas abound. The atmosphere of the area can best be described as relaxed sophistication.
Famous as the boutique shopping capital of Bali, it is hard to believe that less than ten years ago this area was full of rice fields and far from the tourist elite area it is today. The area from Kuta in the south to Legian and Seminyak in the north is very congested with traffic with only two roads in and out of these coastal communities. Although there are many taxis and transportation options available, visitors are advised to travel on foot.
Seminyak and Petitenget beaches are tourist attractions with endless stretches of sand in both directions, for as far as the eye can see. The beaches in the area are noticeably quieter than those further south around Kuta, and sunsets are a must-see during your stay. A number of popular bars and restaurants such as the world famous Ku De Ta are here and provide excellent spots for a pre-dinner cocktail or an ice-cold beer.
Countless spa and massage therapy facilities can be found in the area. Spa experiences are upscale and offer luxurious and sophisticated settings. Although more expensive than other locations in Bali, you will still find that these services are much cheaper than what you would pay elsewhere around the world.
The food served in this northern beaches area is nothing short of world class. If you choose to splurge on just one special meal while in Bali, look no further than the many fine dining options throughout Seminyak. Prices are high by Bali standards but still excellent value when offered on an international scale. The best restaurants always fill up in the evening, so be sure to get there early or make a reservation.
Petitenget is where Seminyak's chic vibe continues to the north. The emergence of a number of stylish places in the Petitenget district, including some of Bali's best restaurants, means that this area now serves as an extension of the stylish South Bali playground.
Canggu, another remarkably attractive area, is still home to widely spread rice paddies despite its proximity to Seminyak and Petitenget. As the area continues to grow, a number of luxury villas have begun to appear on the landscape along with the popular Canggu Club.
Where to stay in Seminyak:
Cleo Studio Apartments:
Modern boutique resort property with thirteen simply furnished rooms. There are 5 studio sized rooms and 4 different types of loft spaces available to guests. Cleo is very good value by Seminyak standards with rates starting at US$80 per night. Facilities include Wi-Fi, flat screen TVs, stereo system and great friendly service.
Luxury Cicada Townhouses:
It consists of 6 contemporary single and double storey homes with sophisticated interiors. Each townhouse has a large tropical outdoor bath, private gardens, and a full-service kitchen. Most of them have private plunge pools. The resort offers room service and 24-hour security, as well as a 25-meter swimming pool and jacuzzi. This property offers excellent value and comes highly recommended starting at $170 per night.
Sanctuary:
This 160-room, modern-style hotel began operations in mid-2009. As an alternative to the many villa accommodations in the area, The Haven offers regular hotel rooms and suites with a few private villas. The property is located on the main street of Seminyak although guests are unaware of the busy street outside as soon as they enter. Special packages and discounts are available throughout the year.
The accommodation options are endless in the Seminyak area. If you are looking for a high level of development in a quiet and relaxing area, this is where you want to be in Bali. Everything you may need is right at your fingertips, and this is my favorite location for your next Bali vacation.