Passport, visa and important documents
India Travel Tips. To visit and explore India, you need a valid passport and entry visa to India. Always carry your passport, visa and other travel documents at all times. It is always advisable to keep a copy of your passport and other travel documents with you.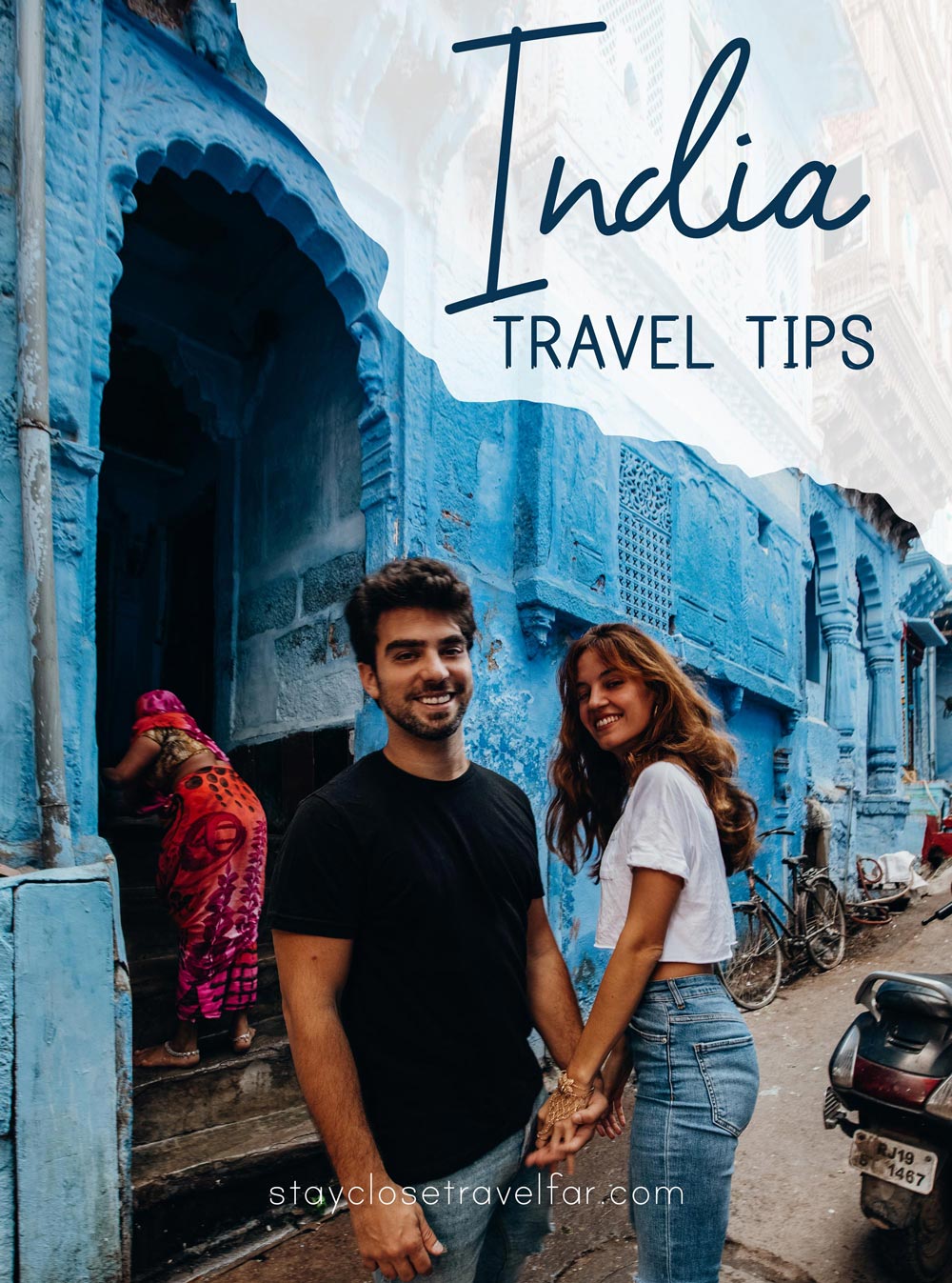 Always take a copy of your passport (with personal details and photo), a copy of the page with your Indian visa, a copy of your travel insurance policy, keep a record of the traveler's checks you have exchanged, where they were cashed, the amount and the serial number and not kept together. It is not a good idea to leave copies of your important travel documents with a friend or relative at home.
To go to certain destinations in India, one needs additional permits like Andaman Islands, Gujarat, Ladakh, Kerala, and more. Check with your travel agent or embassy while planning your visit.
safety
It is very important to keep your money and travel documents together. The transportation system in India is very intense but also crowded. So beware of pick pockets and thieves in buses, trains and crowded places. Be vigilant in dark and lonely places.
Don't keep your money in one place. If your passport is stolen or lost, immediately file an FIR with your local police station and notify your country's embassy or consulate. While traveling alone do not meet unknown people. Don't encourage beggars.
climate
It is completely safe to travel to India at any time during the year. But traveling to India depends on the India destinations you want to explore. November-March is (by far) the best time to visit most parts of India.
For visiting the northern mountainous regions of India, the months from April to October are better suited as temperatures tend to be cooler in the north. To explore the southern part of India the best months are between November and January as the south is cooler in these months.
The best times to explore Ooty, Darjeeling and other mountainous areas are March, April, October and November. If you're traveling to India during the spring or summer, you'll want to stick to hill stations (60-70°F/15-21°C). During winter, avoid Kashmir (30-45 F/0-7 C), unless you're going skiing, and Ladakh, which is one of the coldest inhabited regions on Earth.
The summer season in India lasts from March to June.
The winter season lasts from October to February.
The monsoon season lasts from July to September.
clothes
While planning to visit India during summers from March to June, carry light cotton clothing. Summer in India is very hot. One can wear shorts too.
Women should dress conservatively. Shorts and revealing clothing that is too tight for women should be avoided. While visiting North India during the summer please carry some warm clothes as it is quite cold there.
During winters, especially North India around October to February, pack some woolen clothes and warm undergarments.
During the rainy seasons, the humidity level is very high, so don't wear synthetic clothing. It is recommended to wear cotton clothes in this season.
Please do not wear your shoes while visiting places of worship.
Health precautions
India is famous for its delicious food. But it is very important to pay attention to how the food is cooked, served and stored. Make sure to cook food in a clean and hygienic place. Always eat freshly cooked food.
Avoid street food and cut fruit firmly. Go to a clean restaurant, especially in the summer. Eat balanced and healthy meals. Never eat anything from roadside vendors. There are high chances of food contamination.
Always carry a bottle of water with you when traveling and when needed, buy only mineral water from a well-known brand. If you want to get juice, go for branded juices that are sold in tetra packs.
Stock yourself with a first aid kit – adhesive bandages, thermometer, water purification tablets, antibiotics, antiseptic creams, and mosquito repellents.
In the summer since it can be very hot always carry an umbrella if possible. Wear a good sunscreen and sunscreen of SPF 15 or higher.
If you get sick, see your doc and keep calm. Tell yourself that this too will pass!
Shopping in India
Shopping tours in India allow tourists to shop for traditional and ethnic handicrafts for more exotic and modern shopping. In India, every region has its own specialties, and every city has its own local craftsmen and skills.
The entire country is a shopping mall, with vendors offering some of the most exotic products one can find anywhere, be it handicrafts, herbs, paintings, antiques, traditional clothes or modern fashion statements, India has everything to offer.
Shopping in India is a great experience, be it air-conditioned malls or street shops, India is an ultimate destination for shopping. Almost all items of India are appreciated be it for fabrics, silverware, carpets, leather goods and antiques; India is a shopper's paradise.
The Indian market offers multiple options for the travelers to choose the right thing from the right choice and is the ultimate destination for shoppers across the globe.
A leisurely walk through the busy lanes of Indian metro cities will surely indulge your sense and taste for exquisitely carved jewellery, fine handicraft objects, garland of semi-precious stones, metal crafts, wood crafts, floor coverings, ceramics, clothes, musical instruments, paintings. Excellent and some real good Indian wear.
Be it air-conditioned malls or a street store, shopping is an absolute joy here. The bustling markets of India can make even the most dismissive person a potential customer and are filled with people from all walks of life.
The only problem is how to get all your purchases home! Before buying anything, it is best to compare prices with the shop next door. For tourists, haggling is almost a practice.
Always beware of roadside hawkers trying to sell you precious, semi-precious and precious stones and jewellery. However, Emporiums run by the state government are a safe place to buy because the quality is uniform, and UPS usually lowers flat prices.
Make sure that you are completely satisfied with your purchase and that you are given a proper receipt. Returning goods, even less, once you are back in your country is not entertained because Indian customs have strict regulations against that.
Tips for travelers to India
India, a nation of unity in diversity, is a very warm and hospitable country. India has a myriad of rich history, culture, heritage, religions, traditions, cuisines, and people. Happened after western and modern influence, India is still a traditional and conservative country.
Because of social conservatism, it is important for women travelers to educate themselves about the social norms and culture of India to best prepare for a safe journey. Women traveling in India should be very particular about their clothing, safety, packaging, finances, language, and shopping. These tips will prove to be helpful in making your trip an experience of a lifetime.
Women should wear appropriate clothing when in a public place. Tight-fitting low-cut tops, tank tops, skirts that fall above the knees, shorts, and bikinis are highly discouraged. Women travelers are requested not to wear tight, revealing clothing so as not to attract unwanted attention.
Apart from major cities, refrain from any intimate physical activity. Touching between people of the opposite sex in public is very unusual. Even couples avoid any public display of affection. It's okay to shake hands with most people, though stay away from males. Some people may take it in the wrong sense and not like it.
Avoid keeping valuables in your wallet, which can be easily snatched from your shoulder.
On local trains, women should try to travel in cars only designated for them.
Smoking or drinking by women in public is not acceptable in India, except in metro cities. If you smoke or drink, it is better to do in the hotel.
Don't venture into isolated places by yourself. It is also advised not to go out alone after it is too late and dark.
While traveling, carry your money safely. While there is no such risk of people snatching your money, it is always better to be safe than sorry. It is advisable to attach the bags to a belt attached to your waist and can also be worn under clothes. Always keep loose change in your pockets. Be careful of beggars who may cheat you.
Avoid situations where you might find yourself alone with a guy.
When traveling on public transport, lock your bags with a cable lock and then to something firm like a bench or firm seat.
Communications
Communication in India is not a problem at all. It is on par with the best in the world. There are many faster and modern means of communication in India.
Public Telephone Booths (PCO) / Telephones / Cell Phones
The most common means of communication are public phone booths known as PCOs. Almost every street in India has a phone booth which provides facilities for local (within city), STD (interstate) and ISD (international calls).
Fax is also available at most kiosks. Another option is to carry a mobile phone and buy a local sim card from any service provider, activate it and communicate with all your family and friends. To purchase a sim card, you need to make the payment and provide you with proof of identification such as a passport.
E-mail / Internet / Internet cafes
The Internet is one of the most expensive and fastest ways to communicate. India is well connected to the world through the internet. Almost all metropolitan cities have high speed internet facilities and now it also reaches villages and rural areas in India.
Tourist can also use the service of internet cafes which provide all internet facilities like email, chat, voice chat etc. These internet cafes provide internet service at the lowest cost and you can easily locate their locations that have popped up in every nook and cranny of all the cities. It is always advisable to duplicate the records of travelers check numbers, passport and airplane details, etc. in your email accounts.
Postal services
Last but not least, you can use Indian postal services which are excellent compared to other countries as means of communication. Tourists can make use of letters, postcards, etc. Post offices also provide telegraph services for those places where telephone and internet are not available.
To communicate faster, one can use telegrams, courier, and courier. Indian Postal Service also offers airmail services to Europe, Australia and Africa and it takes about a week. For America, it takes a little longer than a week, say about 10 days.
credit cards
American Express, Master Charge, Visa, and Diners Club credit cards are generally accepted by large establishments including hotels, stores, and airlines.
complaints
In case of complaints against a taxi or rickshaw due to overcharging or cheating, take note of the vehicle number and report to the Deputy Commissioner of Police (Traffic). You can get contact phone numbers in the phone book.